BIOGRAPHY
Douglas Lee Saum (b. 1950 - )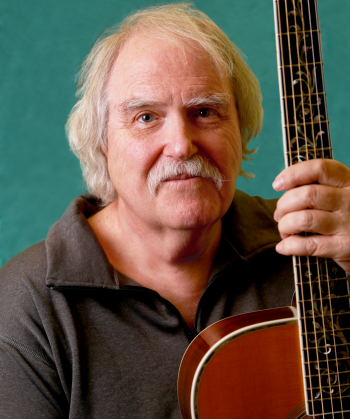 Born in Sidney, Nebraska 1950, graduated high school in Cincinnati, Ohio 1968, Saum collected his undergraduate and graduate degrees from The University of Nebraska at Kearney (1974, 1976). Now retired, he taught English to high school students for thirty-four years. He currently resides in Reno NV where he is married to Judith, has two sons, four grandchildren and two cats.
Saum's first remembered contact with W. B. Yeats was in his senior year of high school when he was asked to read "The Lake Isle of Innisfree" and "The Wild Swans at Coole." He recalls being fascinated by the syntax of the first line of "Innisfree" repeating it over and over. His Masters thesis is entitled "William Butler Yeats: A Dialectical Analysis." After a visit by the muse (June 8, 1994), in 1996 Saum began putting the poems of W. B. Yeats to his original music. In spring of 2017 he finished this music project having produced nine CD's covering approximately 275 poems. He has presented these songs at Yeats-related events in Reno, San Francisco, Chestertown NY, New York City, Sligo, etc.
---
William Butler Yeats (b. 1865 - d. 1939)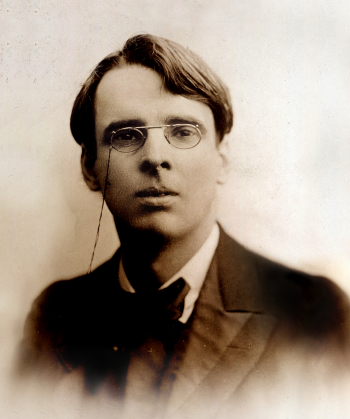 William Butler Yeats took his first breath in a Dublin suburb, and spent most of his seventy-three years producing a varied and extensive body of literary work. Perhaps most remembered for his numerous volumes of lyric and dramatic poetry, he also produced: essays, speeches, translations, short fiction, longer fiction, autobiographies, journals (both personal and magical), letters, criticism, collaborative pieces, folklore, a mystical-philosophical system, and highly stylized, cryptic dramatic plays. From his adolescence until just a week before he died, he was actively writing and revising. In addition he founded the Irish Literary Society (1892), served as a director/writer for the Irish National Theatre, studied occult matters with Mme. H.P. Blavatsky in London, rose to prominence in the Hermetic Society of the Golden Dawn and its splinter groups, with his wife Georgie Hyde-Lees Yeats he produced a vast record of their occult communications with alleged spirit entities, was affiliated with Psychical Research Society investigations, and served as Senator in the Irish Free State 1923-1928. In 1923 he was awarded the Nobel Prize for Literature. His education was at times unorthodox and he took no formal university degree until he was awarded honorary doctorates from Queens College Belfast, Trinity College Dublin, and Oxford University. He is still well-remembered and his work is often quoted to this day. W B or Willie, as he was known within his family, has been the focus of the annual Yeats International Summer School in Sligo, Ireland since 1959.
---
Mary Lee Dazey
Mary Lee Dazey grew up in Kirkwood Missouri, a suburb of St. Louis in a family of nine children. She grew up singing with several siblings and listening to her mother and three sisters singing traditional tight harmonies like those of the Andrews sisters. Her maternal grandfather, Randell S. Dodd, played the piano by ear and accompanied his four siren daughters. When she was 12 and the Catholic Church in St. Louis forsook the Latin liturgy and went to contemporary folk music, several of her friends introduced her to guitar. Her brother brought her a six-string classic guitar from Germany while he was stationed in the U. S. Army in Munich. She began writing songs at 16. She brought her music to her career of nonprofit organizing and development for such issues as defeating nuclear waste storage in Nevada, and protecting the land rights of the Western Shoshone.  During this time, she often wrote and performed at events promoting peace, anti-nuclear awareness, and human rights as well as theatrical shows. She was one of three co-hosts of an open mic in Reno called Peace, Poetry and Music which began with the advent of the war in Iraq and continued for seven years. She regularly led songs at the U. S. federal building in Reno on Monday afternoons, rain, snow or shine for many years. She produced a CD entitled Green Man in Doug Saum's Barbarous Generation studio in 2001. For almost two decades she has very much enjoyed adding harmonies and lead vocals to Doug Saum's lofty and life-long work setting William Butler Yeats's poetry to music.
---