"The Musicality of W. B. Yeats"
Essay by Douglas Lee Saum
Yeats 150
Declan J. Foley ed.
Lilliput Press, Dublin, 2016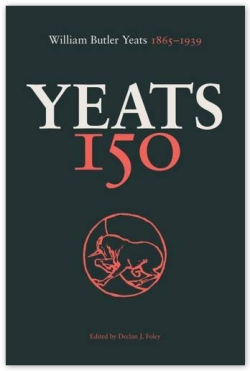 The long-term relationship between W. B. Yeats and his Muse is examined through a selection of his relevant poems. His spiritual/inspirational practice is placed in a historical context which begins in Greece, and his poetic masks are removed to reveal the humanistic man who created them.
About Yeats 150
This remarkably wide-ranging collection honours the poet Yeats and those who have lectured and tutored across the world on the man and his work. The US, Canada, UK, Hungary, Japan, New Zealand and Australia are represented in the essays.
Douglas presented his essay at Trinity College in Dublin, Ireland in 2012.
BUY FROM LILLIPUT PRESS
BUY ON AMAZON